Samsung Gear S3 update lets you answer calls by rotating bezel
A new update has started rolling out to the Samsung Gear S3. Weighing in at around 13.6MB, the update arrives as version R770XXU2CRE3 and R760XXU2CRE3 for the frontier and classic variants, respectively.
The main new feature is the option to answer calls by rotating the bezel.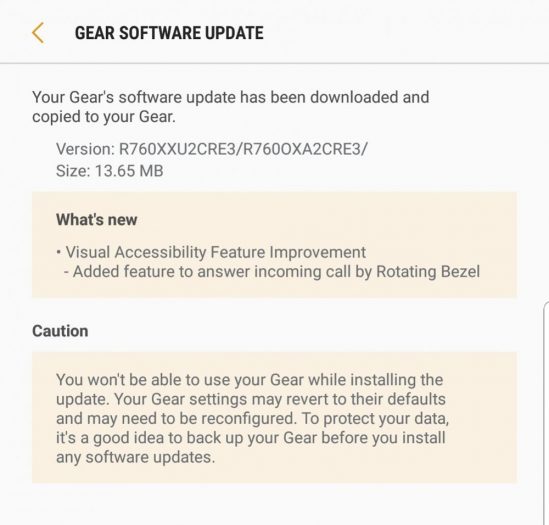 The feature is enabled by default, and you need to rotate (clockwise) the bezel twice in order to accept a call. Also, early adopters say it has been already available in some regions for a while now.
#Google #Android #Smartphones #OS #News @ndrdnws #ndrdnws #AndroidNews