Another mysterious glass-back Moto gets spotted in the wild
As we approach Motorola's August 2 Chicago event, device leaks have naturally been pouring in. As per the rumor mill, we have the proper Moto Z3 flagship to look forward to at the venue, as well as a new Motorola One family of handsets. Hot on the heels of a major render leak, for the Moto One and One Power, today brings a couple of new blurry photos of a mysterious new Moto smartphone.
It clearly features a glass sandwich design, so our first guess would be it's either the Moto One or the One Power. However, there are a few problems with that theory. As per previous leaks, the regular Moto One is said to feature a glass build, while the One Power should be made of metal. If we assume that the live photos feature the regular Moto One, the dual camera design on the back, does not match the one on the most recent renders. The metal back on the One Power seems to be a closer match in this respect, but both phones were originally pictured with a notched display. Whereas, the new mysterious device appears to have a notch-free panel. Also, quite thick top and bottom chins.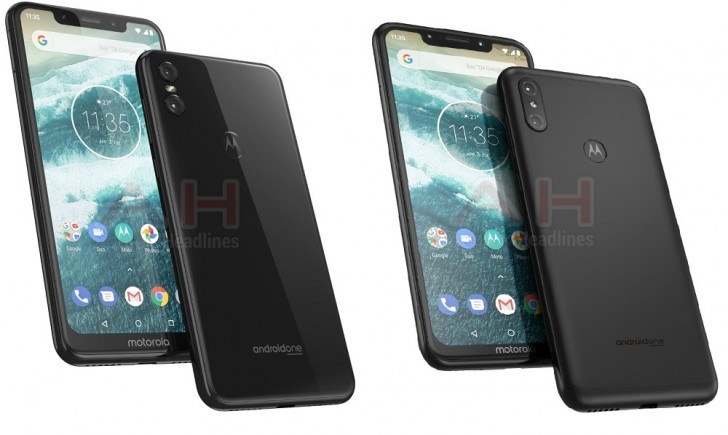 Motorola One (left) vs. Motorola One Power (right)
It just doesn't add up. It is also worth noting that the unit, captured in the wild, seems to be missing the Android One logo on its back. Both the new family's name and earlier leaks suggest that the Moto One and One Power will be part of Google's One program. Then again, the prototype markings are clearly visible in one of the photos, which could explain the absence of any subsequent logos on the particular unit.
The way wee see it, this could mean Lenovo still has a few surprises planned for the event. Perhaps a third Moto One device? Then again, it could be just wishful thinking on our end. In any case, we still know surprisingly little about the particular specs of some of the upcoming devices, so the August 2 event should be quite interesting.
#Google #Android #Smartphones #OS #News @ndrdnws #ndrdnws #AndroidNews