New teaser suggests red OnePlus 6 is coming
Oneplus has released a new teaser video through its official Twitter handle. It's a small, 15 seconds video that doesn't directly reveal the product being teased. But it's easy to guess, given the extensive focus on red color in the video along with C61422 (which is hex color code for red) and the hashtag #Oneplus 6 in the tweet.
Now initiating: C61422. Do you wish to continue? https://t.co/QTDxIcWP5N #OnePlus6 pic.twitter.com/mTyjqk5FZZ

— OnePlus (@oneplus) June 29, 2018
So in all likelihood, a red OnePlus 6 is coming, and it's coming very soon - you'll see 'July 2' towards the end of the video, so it's reasonable to assume the launch is set for next week (coming Monday).
The OnePlus 6 is currently available in Midnight Black, Mirror Black, and Silk White color options. With the addition of red, users will have a total of four options to choose from.
While the wait isn't long, leaked images for the device have surfaced anyway. Following is one that shows the new color in its full glory, take a look: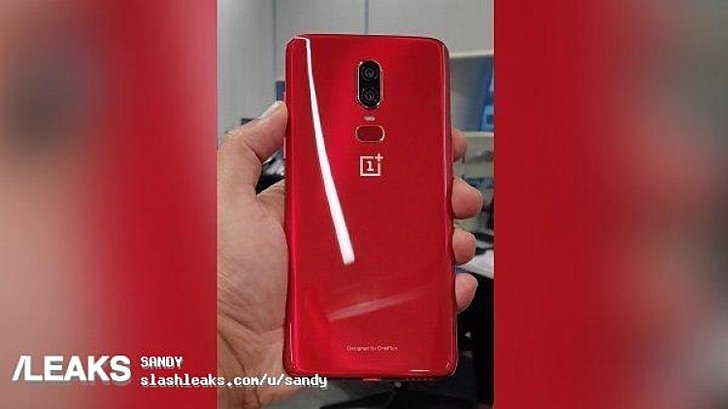 #Google #Android #Smartphones #OS #News @ndrdnws #ndrdnws #AndroidNews