OnePlus will open a store in Paris, France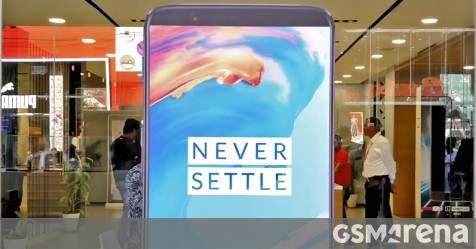 While it didn't bring any new devices, OnePlus was at IFA, including co-founder Carl Pei. He revealed something potentially even more exciting than a phone – OnePlus will open a brick-and-mortar store in Paris soon.
OnePlus has been all about efficiency since its inception, which means focusing on online sales. The OnePlus 6 already has some retail presence in France, due to a partnership with carrier Bouygues (the phone is in around 20 stores now, but will expand to many more).
But this will be a true OnePlus store and it will open in time for the next major launch, says Pei, likely referring to the OnePlus 6T. The stores will offer more than just the phones, OnePlus has already branched out into other products.
VIDEO
They should be similar to the pop-up stores that the company opens temporarily each time there's a new OnePlus phone unveiled.
Pei and OnePlus are unfazed by the recent launch of the Pocophone, saying that their biggest enemy is themselves and that they can improve on many things.
Source (in French)
#Google #Android #Smartphones #OS #News @ndrdnws #ndrdnws #AndroidNews