LG will unveil its foldable smartphone during CES 2019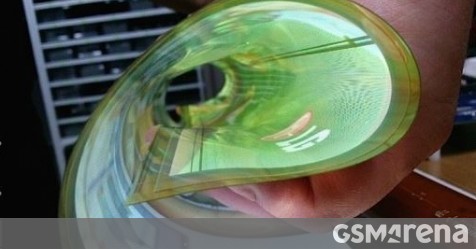 Clearly, next year's big thing will be foldable devices and LG wants in. Samsung promised to announce its flexible Galaxy phone soon, but its local rival might even beat it. According to the latest tweet from Evan Blass LG is looking to unveil its revolutionary smartphone at its own keynote at CES 2019.
I can't speak for Samsung...

...but I do know that LG plans to unveil a foldable phone at its 2019 CES keynote.

— Evan Blass (@evleaks) October 31, 2018
Going by the patent that got approved by the US Patent and Trademark Office in late 2017, the smartphone will most likely fold horizontally - the way the foldable Galaxy would.
Rumor has it, LG already has plans to supply Lenovo and Dell with its foldable OLED panels for the making of flexible tablets, which is technically more difficult than a small-sized smartphone panel. So it only makes sense that LG is ready or at least is getting ready for a full-blown flexible smartphone. And given the track record of Evan Blass, it's definitely believable.
#Google #Android #Smartphones #OS #News @ndrdnws #ndrdnws #AndroidNews