Nokia 3310 4G can make an LTE-powered Wi-Fi hotspot
HMD unveiled its third version of the reborn Nokia 3310 – but this 4G model is an odd duck. It's LTE connectivity is a boon and it has Wi-Fi, which can be used to create a hotspot to share the data connection with other devices.
It's odd, however, because it runs YunOS, an incompatible fork of Android. Don't expect to run anything but preloaded apps, though (there's no mention of Yun's app store). Probably for the best since it's working with 256MB of RAM and 512MB of storage, too little for even Android Go.
Anyway, the Nokia 3310 4G is a single SIM phone with VoLTE support. It will be available in China and supports TD-LTE, the possibility of an international version is up in the air.
The small battery (1,200mAh) promises 12 days of standby and up to 15 hours of talk time on 2G, but that quickly drops to 5 hours if you're using VoLTE. The FM radio can play for up to 31 hours. The specs don't say how long the phone lasts when used as a hotspot.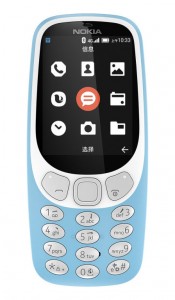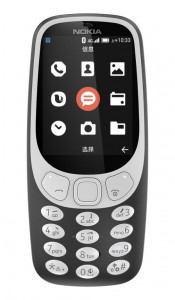 The Nokia 3310 4G is available in Blue and Charcoal Black
The rest is pretty much the same as on the previous models – a 2.4" screen (240 x 320px), 2MP camera with LED flash and a microSD slot to expand the storage.
The Nokia 3310 4G will be available in China starting in late February, we don't know the price yet.
A note about YunOS: while it's a fork of Android, it tries to do what Firefox OS (and WebOS before that) attempted. It seems that native Android apps are supported, but compatibility for individual apps is another matter. YunOS focuses on apps built on web technologies and has a strong focus on cloud integration (e.g. it can sync data from your phone to your computer).
Source (in Chinese)